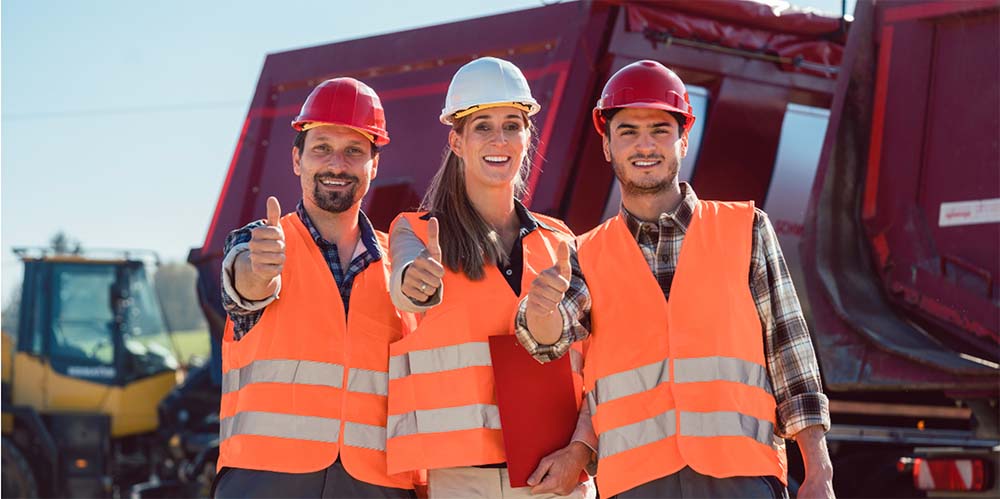 6 Ways to Build Better Carrier Relationships
In today's fast-paced and hyper-competitive business world, companies that can't rely on their carriers risk delays in deliveries, damaged goods, and ultimately, lost revenue. Below, we delve into why carrier relationships are so important and offer tips on how to cultivate lasting partnerships with carriers.
Why Carrier Relationships Matter
As businesses grow and expand, building strong relationships with carriers becomes increasingly critical. Managing project freight logistics and transportation is a complex task, and working closely with partners helps to ensure that products are delivered on time and in good condition.
Benefits of Strong Carrier Relationships
Improving carrier relations can provide many benefits to freight brokers, from customer service to cost savings. It also helps build trust with their customers, as they know that their orders will be delivered on time and in the condition they expect. Furthermore, positive relationships can help businesses identify potential opportunities for savings by negotiating better rates with carriers.
6 Strategies for Building Strong Carrier Relationships
A strong carrier relationship ensures that businesses have access to reliable and cost-effective transportation services. Here are a few strategies to keep in mind when managing carrier relations.
1. Communication and Transparency
Effective communication and transparency are essential for building and maintaining strong carrier relations in the freight brokerage industry.
Establishing trust with logistics companies requires brokers to listen to their needs, honor commitments, and be transparent about any changes in rates or discounts. By focusing on establishing trust, being respectful, mindful, and transparent, brokers can stand out from the competition and build better carrier relationships.
2. Offering Consistent Freight Opportunities
Providing consistent and fair business opportunities is another strategy for building healthy carrier relationships. Brokers should always listen to their partners' feedback and preferences and enable them to choose the loads that best fit their needs. It's important to nurture your network of reliable carriers by providing reasonable rates, prompt payment, and clear communication.
3. Fair and Timely Payment
Freight brokerage companies that have built strong relationships with transportation companies will likely find themselves in an advantageous position when negotiating rates. By providing the best experience, treating carriers with respect, and offering fair rates, brokers can increase loyalty and enhance service.
Developing relationships with carriers, even if it's a one-time transaction, can also lead to long-term benefits. Brokers must understand that building and maintaining solid carrier relations is key to success in the freight brokerage industry.
4. Regular Check-Ins and Feedback
Regular check-ins and feedback are crucial for building strong carrier relationships. By scheduling regular meetings with carriers, managers, and staff can create a consistent time and space to build the relationship, balance priorities across projects, share feedback, and ask for input. These check-ins offer an opportunity to discuss work-related and personal matters, which can help establish trust and rapport between carriers and their partners.
When done well, check-in meetings can set the foundation for healthy carrier relations and drive engagement and performance. Managers should also reach out to their team as a group and individually to check up on their progress and encourage open communication as a means to solve problems. This approach can help identify and address potential issues before they become bigger problems.
5. Addressing Issues and Concerns Promptly
Addressing issues and concerns promptly is another essential strategy for building strong carrier relationships. Managers should address any problems as soon as they arise, rather than waiting for them to escalate.
Setting clear expectations, building active listening skills, using neutral terms, and working collaboratively can all help to ensure that issues are addressed effectively. By being proactive and transparent, managers can demonstrate their commitment to building long-term partnerships based on mutual trust and respect.
6. Offering Incentives and Rewards for Quality Service
Offering incentives and rewards for quality service is another powerful strategy for building better carrier relations. Offering tangible rewards can help transportation companies feel more confident about their performance and develop a sense of connection to the team. Customer rewards, special events, two-way communication, and referral incentives are all effective ways to offer rewards and incentives.
With incentives and rewards, companies can demonstrate their commitment to maintaining long-term partnerships based on mutual trust and respect. This approach can help to create a culture of excellence and encourage carriers to go above and beyond in their work.
Contact DAL Logistics Today
When you need reliable and efficient project logistics services, contact DAL! Our team of experienced professionals is committed to providing the best customer service and quality solutions for all your over-dimensional trucking needs. With our wide range of services, we can help you move any type of cargo quickly and cost-effectively.
Get in touch with us today to find out how we can help make your logistics process easier.